About Washu Fes
2023年2月1日
What is WASHU?
Washu is a traditional and innovative sake that connects people and is made in the climate and culture of Japan.
Japan has four distinct seasons, rice fields and a world-class rice farming culture.
Sake is made from rice and water in more than 1,200 sake breweries in Japan.
Alcohol beverages made with Japanese brewing technology are called "Washu" such as Sake, Shochu and Sweet cooking rice sake.
Washu is a traditional Japanese industry that Japan boasts to the world. It is popular with tourists who visit Japan and wine lovers around the world.
The brewing technology of sake breweries is innovating, the quality and label design of sake are also improving year by year. Moreover, the flavor and artistry are highly evaluated by people all over the world.
We consider that there are 3 types of Washu.
1.Sake made in Japanese climate and culture.
2.Sake that connects people.
3.Traditional and innovative liquor.
It is a sake from 'Made in JAPAN' that is full of flavors and captures the essence of the seasons.
 What is WASHU FES?
Washu Fes is a sake festival where you can enjoy seasonal Japanese sake, food, and culture.
Washu Fes supports sake breweries that continue to take on challenges in the region, sake that is popular among local people, and sake lovers.
Washu Fes is held in spring, summer, and autumn, so you can enjoy delicious seasonal sake.
There are still many delicious sakes that you may not know.
Visit the "Washu Fes" to taste delicious sake and food, and have fun with sake breweries and sake fans.
We promise that there will be new discoveries about sake and the splendor of Japanese culture.
We are sincerely looking forward to your visit.
---
Coming up :
・Washu Fes in Nakameguro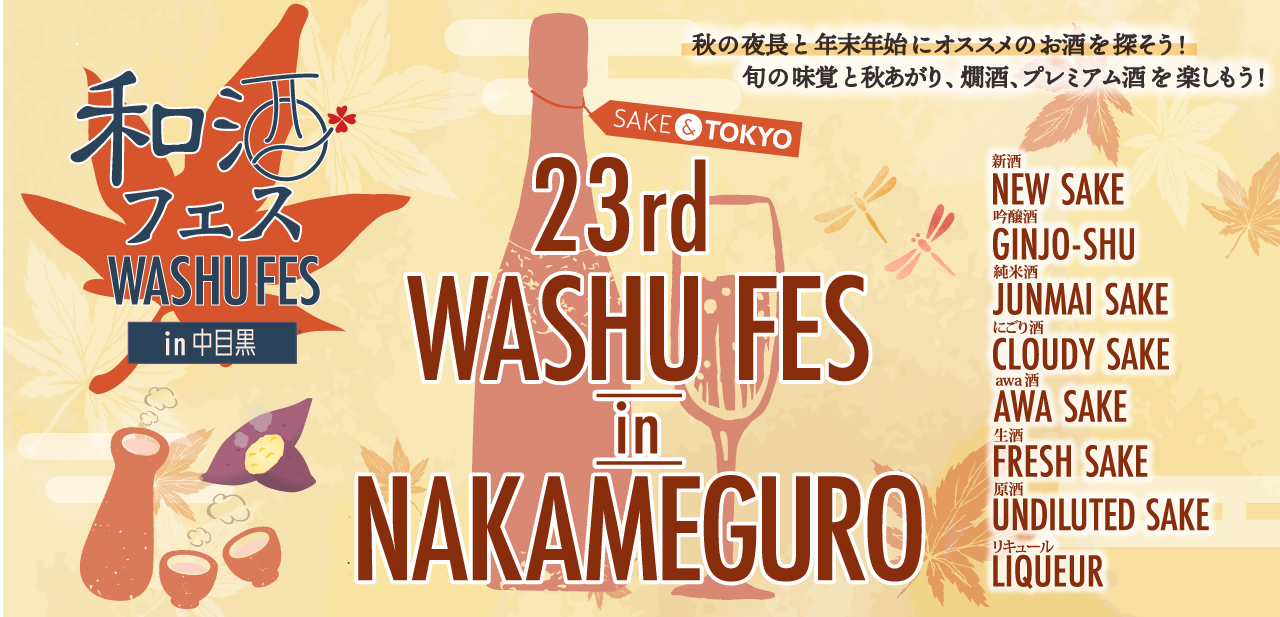 ~ Information~
Date: 28th~29th,October 2023
1st :12:00~14:10
2nd:15:00~17:10
Entry Fee: JPY3,300
(*food and sake purchase is not included)
Place: Nakameguro Gate Tower (2-1-1 Kamimeguro,Meguro-ku,Tokyo)
Access: Nakameguro Station(Toyoko Line, Fukutoshin Line, Hibiya Line)
Purchase:https://passmarket.yahoo.co.jp/event/show/detail/02s4tb5wyg931.html
---
Coming up :
・Washu Fes @ OSAKA BAY TOWER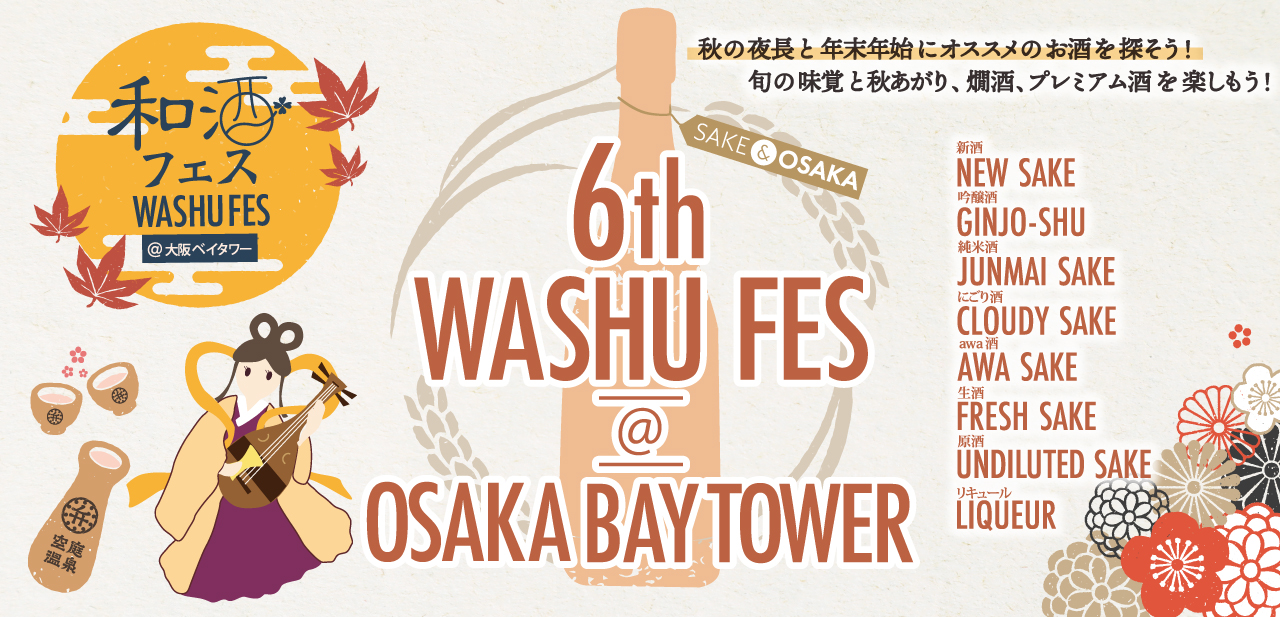 ~ Information~
Date: 11th~12th,November 2023
1st :12:00~14:10
2nd:15:00~17:10
Entry Fee: JPY3,300
(*food and sake purchase is not included)
Place: OSAKA BAY TOWER ATRIUM (1-2-4 Benten Minato-ku,Osaka-shi, Osaka-fu)
Access: Bentencho Station(JR Osaka Loop Line,Osaka Metro Chuo Line)
Purchase:https://passmarket.yahoo.co.jp/event/show/detail/027eu8wyb1931.html

Annual Schedule
2023
・Washu Fes in Nakameguro
March 25th ,26th (Spring) -The event has ended.
July 29th ,30th (Summer)-The event has ended.
October 28th ,29th (Autumn)
・Washu Fes @ OSAKA BAY TOWER
April 8th, 9th (Spring) -The event has ended.
November 11th ,12th (Autumn)
「活动详情」(Chinese)